Still grayed out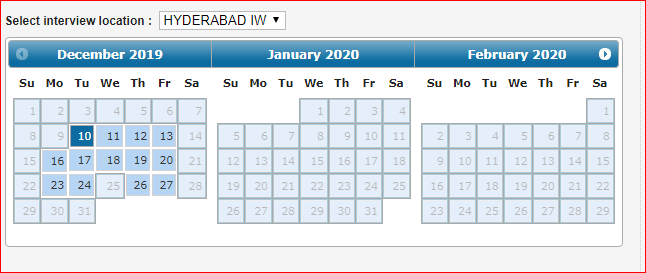 my account got frozen for 72 hrs… can someone please update when you see available slots in Jan-2020
Just saw the dates. There is no dates available for Hyd in 2020.
Just checked!! Still unavailable
Count me . I'm try to book a slot for January 2020 for Dropbox and it's greyed out.If someone see they open post it here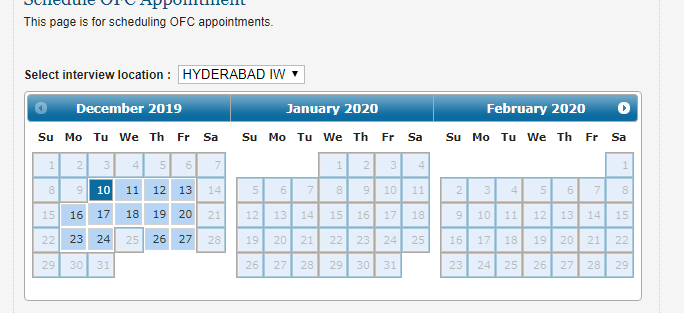 Traveling first week of jan, hoping the dates would open soon

Folks, dates available now. Enjoy
Yep. Plenty available. Thanks.
Can you please share the screenshot if possible… My account has frozen…Thanks.
If anyone posts the dates can you check if Dec 31 is available. It was not when I saw it.
find the drop box dates in JAN2020 for HYD location.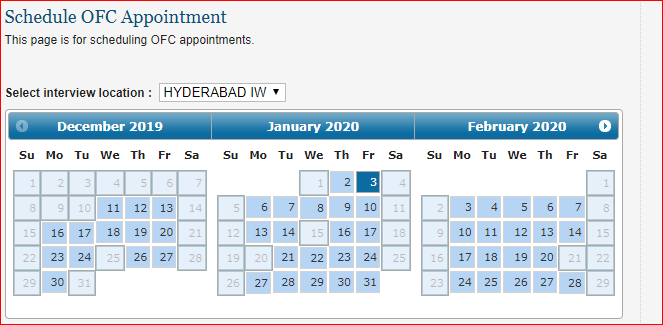 Can you please share for Chennai location?
Yes dates are available now for hyd
can any one share availeble drop box dates in Hyderabad thanks
Hi All,
Can someone please share dropbox appointment availability for the month of February 2020? I need to know if appointments are available soon!
Thanks in advance.
Hi @Kumar: Do you have any information about dropbox appointment availability for Feb 2020 in Hyderabad?
Helloo, does anyone see dropbox availability at hyderabad for march yet?
Hi, Can someone please share the dropbox availability for the Feb 2nd week ? Have to plan India visit accordingly.
Thanks in Advance