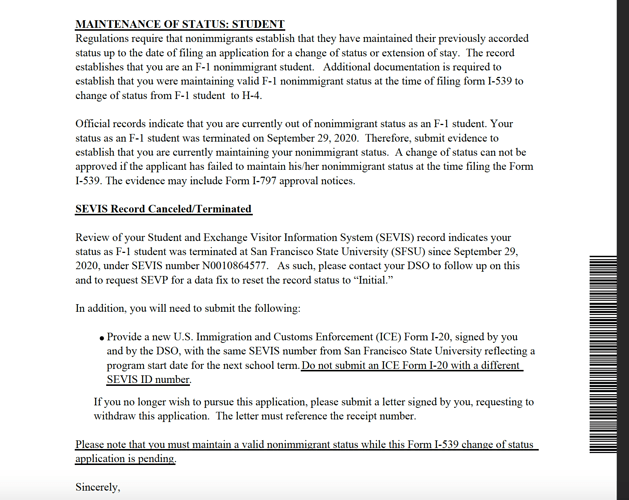 Hello everyone,
I really need your help. Today I received a notice from USCIS about my change of status from F1 to H4. I applied form I-539 on April 3rd, 2020 and my F1 status was terminated on September 29th, 2020. I filed I-539 before my F1 was expired. But today the notice said that I have to remain my nonimmigrant status while I-539 is pending. I read numerous post here on Red2bus that as long as I filed my I-539 before my current nonimmigrant status at that time expired, I am good to go. But now USCIS requires me to maintain my status while I-539 is pending. This is very frustrated to me.
Due to Covid-19, how come can I maintain my F1 for such a long time?
What should I do now? Do I need to leave the US immediately, given that fact that booking flight is hard at this time?
Any help would be appreciated.