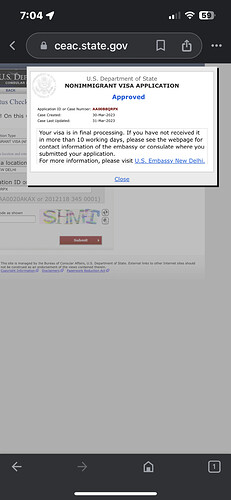 Went for dropbox for me and my wife on march 28th in delhi. They accepted all documents and asked to wait for 10 business days.
Received my passport for h1b within 3 days.
But the H4 stamping is still not complete, last update it shows with status as "approved" on march 31st. Its been a month and there is no update. Ustravel docs says they escalated our case, but no update still…
Our return date is in 2weeks and worried we will have to extend the travel for 4 of us and take unpaid time off…
Did someone go through similar situation or can someone share some expert advice ?
(Attaching screenshot of status)