Hello all,
Could you please help me here?
Situation;
Interview date: 10/10/2019
Interview type: L1 to H1/H4( first time H1 stamping- Change of status for me and spouse)
Interview location : Vancouver
VO: asked some questions regarding my previous L1 visa which was restamped due to I-94 expiry. Didn't understand and then proceeded in a hurry to ask few questions regarding my job, role , highest degree( I have bachelor's)etc , 7 years work ex in the US direct)and then said your case needs more information for us to process and gave us a White paper(generic 221g ) explained. He said not sure how long this will take and asked us to wait for the email. We are quite baffled because we have had smooth stamping process twice in India and once last year I'm Vancouver. Here is the screen shot of the white letter.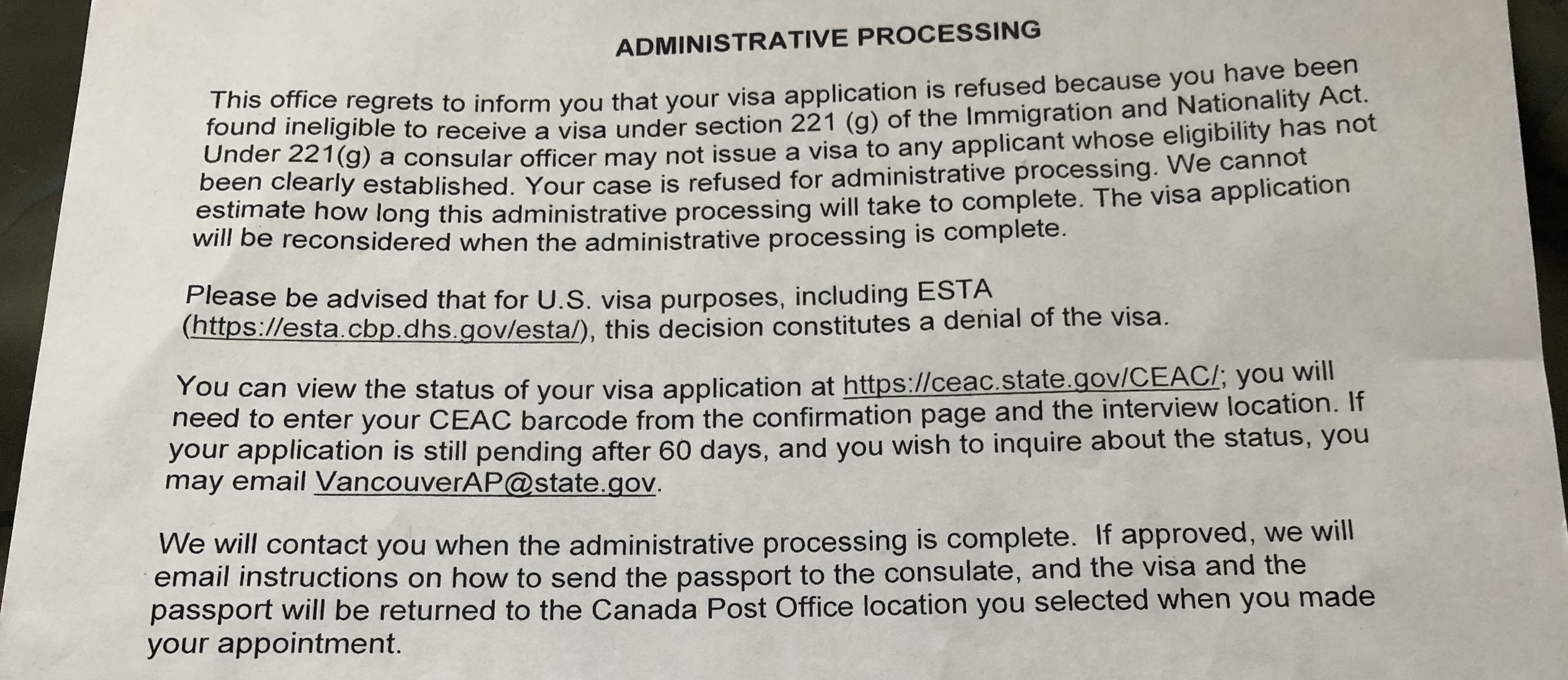 We have our baby with us and have booked a hotel only until next week. I'm really concerned. Looking for some guidance. Will it be a positive response? Also generally in this case when can we expect a response from them? I also have my L1 visa valid until the end of this year.
Thanks!