Hi,
I have a question regarding booking an H4 stamping dropbox appointment for my 5-year-old son.
My husband is in H1B and I am in F1. My F1 is valid and stamped. I am traveling to India with my son. My husband is not traveling with us to India. Husband's visa is expired but we have his valid extension approval notice for H1B, ie we have valid i797. So do we face any issues with my son's H4 stamping?
My second question is about creating an account for minors to book the appointment. I created a new email id for my son and used it to create my son's profile in traveldocs so that I can book a slot for his dropbox. I am not sure if this is the right process, I am doing it the first time. After giving all the details we got the below pop which is asking to transfer the account as my husband's and son's details are already there with my husband's email id.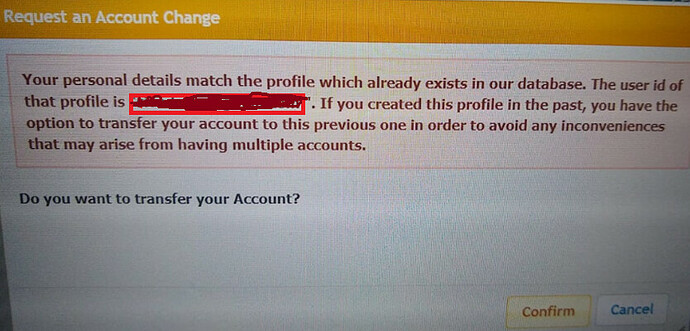 Is it ok to transfer the account? Did anyone face this situation earlier and if yes what is the procedure you followed. Any help or guidance will be much appreciated.
Regards,
Vindhya